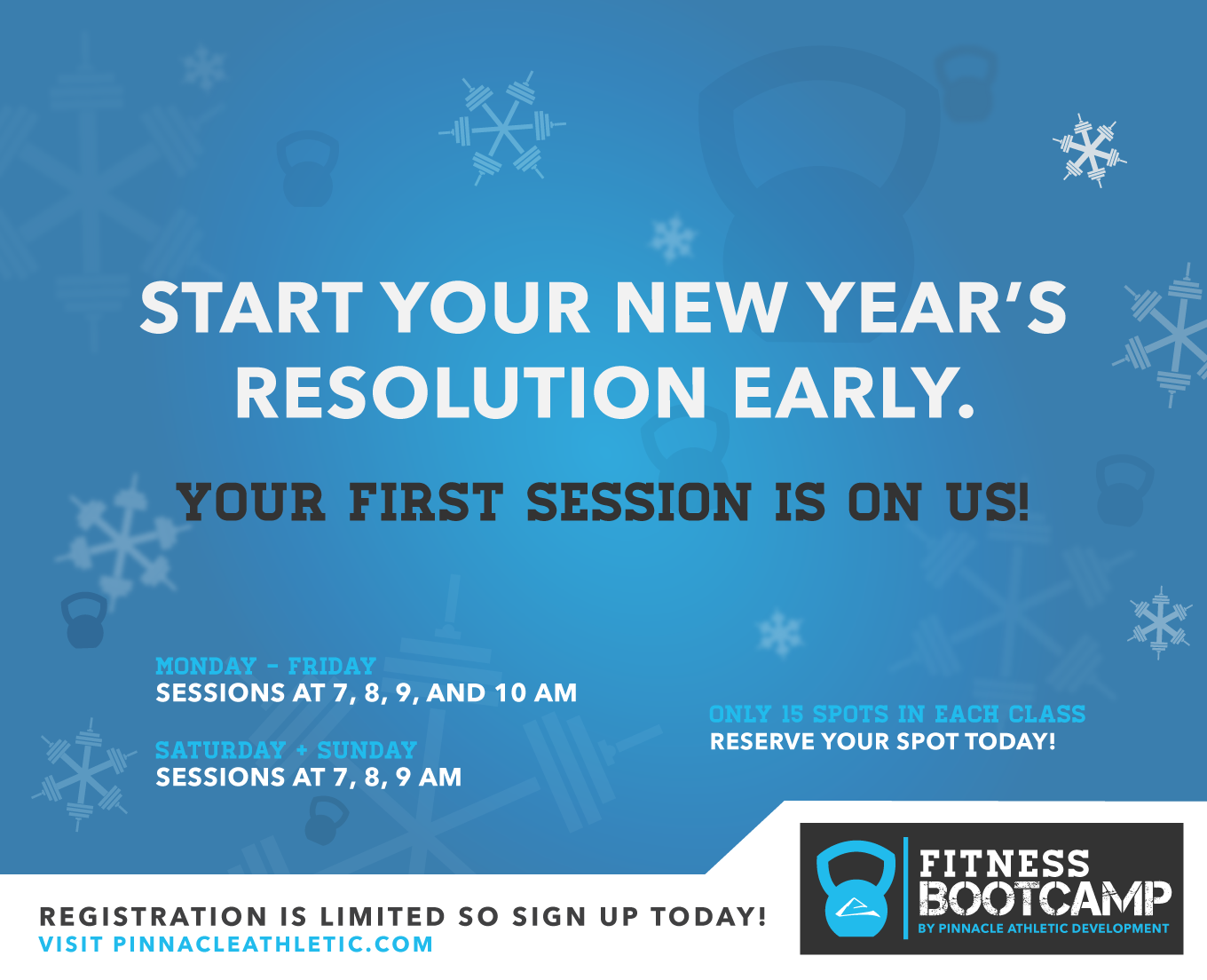 START THE NEW YEAR RIGHT WITH
PINNACLE BOOTCAMP

Schedule:
WEEKDAY SESSIONS 
7 AM, 8 AM, 9 AM, and 10 AM
Evening session at 8 PM
WEEKEND SESSIONS 
8 AM, 9 AM
Program Description:
Pinnacle Fitness Bootcamp features a high energy workout designed for intense fat burning. Each training session is 60 minutes of full-body and conditioning training. We have multiple sessions available to suit your needs. Work out before work or after work! Win the holidays and start getting swimsuit ready.
Price:
MONTHLY RATES
$155 – Unlimited Sessions (7 per week)
$99 – 3 Sessions Per Week
$20 – Walk-in Fee
Have Questions?
Give us a call at 973-396-8000
You can also send us an email below: